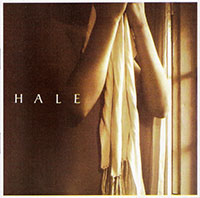 To be is all I got to be
And all that I see
And all that I need this time
To me the life you gave me
The day you said goodnight
"The Day You Said Goodnight" — the song you've probably heard close to a hundred times in a span of a few weeks. This song is now played almost anywhere, not only on the radio but even in malls.
Not too long ago, Hale was a relative unknown in the local music scene. It had no sizable following compared to the established acts like Sugarfree, Rivermaya, and Bamboo, most likely a result of the band's decision to prioritize producing a decent demo. The band deferred live gigs and the club scene, and their decision brought them where they are now.
If you're expecting a rockin' collection of songs, you'd be disappointed. Hale's debut release does not pretend to rock the house down, but instead invites you to go sink into the meaning of their music. You can't help but compare their sound and style to Coldplay, Radiohead, and Switchfoot, admittedly significant influences in their music.
Their overall sound is somehow BritPop–inspired, evident in most of their English tracks, which happens to be ten of the twelve tracks on their CD.
New listeners often say that their songs sound alike, making it hard to distinguish one from the others — and I'm sure many would agree. But slowly, you'd notice the better ones like "Take No," "Blue Sky," and "Kahit Pa." And then there's "Broken Sonnet" and "The Day You Said Goodnight," the strongest songs from this album.
Hale's first album is a definite good buy, a clear indication of the rebirth of the local music industry. This is one of those CD's that will surely be a part of the music rotation in your audio player. Buy it.